From the Easter holidays, in the isl. of Andros.

View of the Aegean Sea.

Easter eggs & cookies with the initial letters of our names: your grandparents, yours, and mine.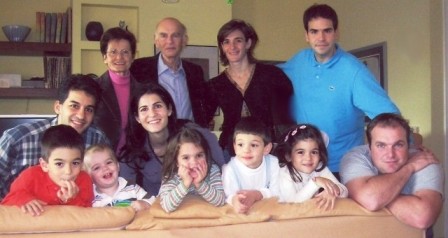 Koritsaki mou!
We all wanted to say "hello". We love and miss you!
On the top row (from left to right) meet your grandparents, Anastasia and Kyprianos, aunt Mirka, and me.
On the middle row (from left to right) meet my siblings: uncle Andreas and aunt Anna.
And on the bottom row (from left to right) are your cousins: Kyprianos, Nikolas, Anastasia, Spyros, Anastasia; and your uncle Alexandros.
Here are some more photographs, which you may enlarge by clicking on them.